Loganmex: Your Solution for Medical Industry Wiring and Harnesses.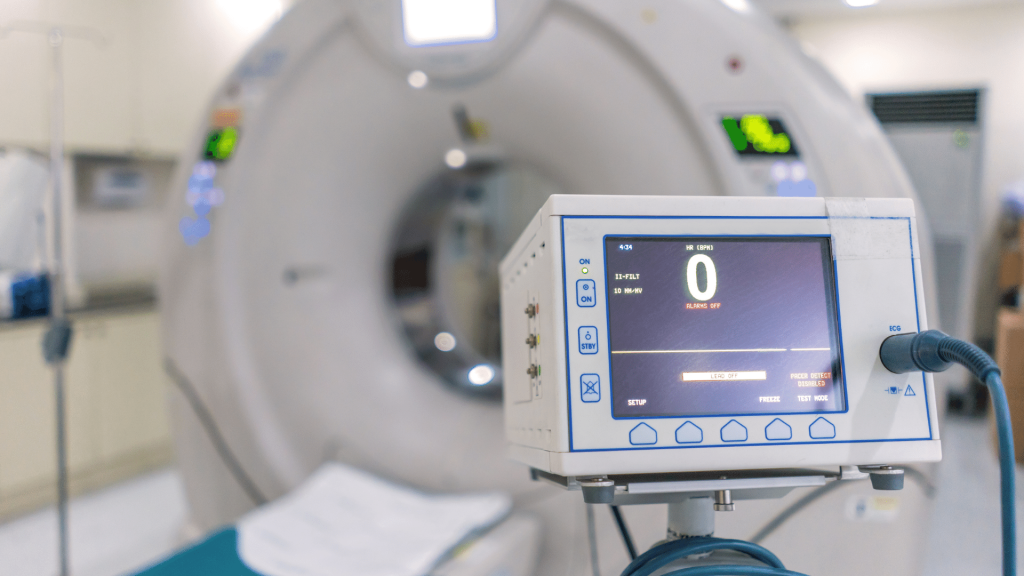 At Loganmex, we specialize in providing cutting-edge wiring and harness solutions tailored to the unique needs of the medical industry. With a deep understanding of the sector's requirements, we offer a wide range of high-quality cables and wire harnesses, designed to enhance connectivity, efficiency, and reliability for medical equipment and devices.
Benefits of Loganmex's Wiring and Harness Solutions:
Precision and Quality: We understand that the medical industry demands the utmost precision and quality. Our wiring and harness solutions are manufactured to meet the highest industry standards, ensuring reliability and safety in critical applications.

Customization: We offer a wide range of customizable solutions to suit the specific needs of your medical equipment. Our expert engineers work closely with you to design and produce bespoke cable assemblies and wire harnesses.

Cost-Effective: We focus on optimizing the cost-effectiveness of our solutions, providing the highest quality at competitive prices. This ensures that our products are not only reliable but also financially advantageous for your medical projects.

Quick Turnaround: Time is often of the essence in the medical field. We understand the importance of quick turnaround times and can deliver your wiring and harness solutions promptly, without compromising on quality.
Commercial Advantages of Choosing Loganmex:
Reliable Partnerships: With years of experience in serving the medical industry, Loganmex has established itself as a trusted partner for businesses in this sector. Our proven track record and strong industry relationships ensure the success of your projects.

Regulatory Compliance: We are well-versed in the regulatory requirements governing the medical industry. Our wiring and harness solutions are designed and manufactured in accordance with industry standards and certifications, reducing compliance-related headaches.

Efficiency and Productivity: Our solutions enhance the overall efficiency and productivity of medical equipment. Reliable connectivity and streamlined design result in faster diagnosis, treatment, and patient care.
Types of Cables and Wire Harnesses:
Medical Grade Cables: We offer medical-grade cables that are engineered to resist interference, ensure signal accuracy, and withstand the demands of healthcare environments.

Custom Cable Assemblies: We design and produce cable assemblies tailored to your specific equipment needs, including ECG cables, patient monitoring cables, and more.

Wire Harnesses: Our wire harnesses are designed to simplify the wiring in medical devices, reducing assembly time and the risk of errors.

Disposable Cables: For single-use medical applications, we provide disposable cables that meet the necessary performance and safety standards.
Benefits for the Medical Industry:
Enhanced Patient Care: Loganmex's wiring and harness solutions contribute to improved medical equipment performance, leading to more accurate diagnoses and enhanced patient care.

Reduced Downtime: Our reliable products minimize the risk of equipment failures, reducing downtime and the associated costs.

Compliance Assurance: With our commitment to industry standards and regulatory compliance, you can rest assured that your medical equipment will meet all necessary requirements.
In the fast-paced and critical environment of the medical industry, Loganmex's wiring and harness solutions offer the connectivity and reliability your equipment demands. Partner with us to ensure your medical devices perform at their best, ultimately benefiting patients and healthcare providers alike.
For more information on how Loganmex can support your medical industry needs, please contact us today.
Know all our solutions!
Get the best connectivity solutions
for your medical needs.
Do you have doubts or queries?
Contact Us!
Fill up the next form to get more information about our products and services.
Do you need any help?
Frequently asked questions
Medical