Elevate Your Manufacturing Efficiency with Loganmex Wiring and Harness Solutions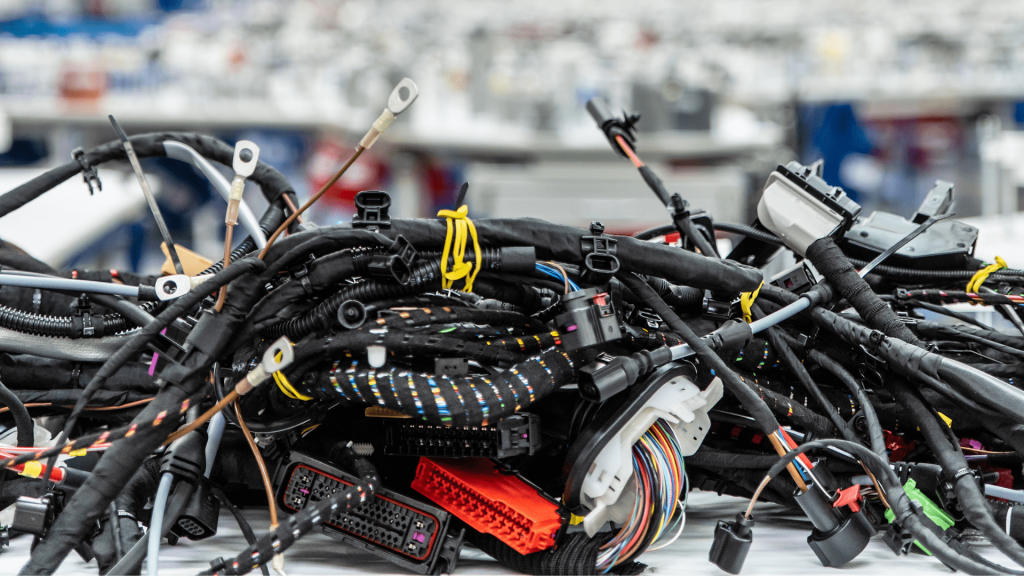 Welcome to Loganmex, your trusted partner in the manufacturing industry. We understand the critical role that wiring and harnesses play in the manufacturing process. With a commitment to quality, innovation, and reliability, we offer a comprehensive range of wiring and harness solutions designed to optimize your operations and boost your competitiveness in the ever-evolving manufacturing landscape.
The Importance of Wiring and Harnesses in Manufacturing:
In the manufacturing industry, electrical wiring and harnesses serve as the nervous system of modern machines and systems. They are essential for connecting and transmitting power and signals between various components, ensuring the seamless operation of machinery, control systems, and automation processes. To remain competitive in today's market, it's crucial to have robust, efficient, and reliable wiring and harness solutions in place.
Loganmex's Solutions:
1. Customized Wiring and Harnesses: At Loganmex, we specialize in creating custom wiring and harness solutions tailored to your specific manufacturing needs. Our team of experienced engineers collaborates closely with clients to design and produce wiring systems that optimize performance, reduce production costs, and enhance overall efficiency.
2. Broad Range of Cables: Our product catalog includes an extensive selection of cables designed to meet various industrial requirements, from power transmission to data communication. We offer cables suitable for harsh environments, high temperatures, and demanding industrial applications.
3. Wire Harness Assemblies: Our wire harness assemblies are meticulously crafted to simplify installation, reduce the risk of errors, and improve overall system reliability. They provide efficient connectivity solutions that can significantly accelerate production processes.
Benefits of Choosing Loganmex:
1. Enhanced Manufacturing Efficiency: By investing in Loganmex's wiring and harness solutions, your manufacturing processes will become more efficient, resulting in increased production output and reduced downtime. Our products are designed to streamline operations and minimize the chances of wiring-related issues.
2. Quality Assurance: We uphold the highest quality standards in the industry. Our products undergo rigorous testing to ensure they meet or exceed industry regulations. This commitment to quality guarantees that your manufacturing processes run smoothly and safely.
3. Cost Savings: Our customized solutions and quality materials result in long-lasting and reliable wiring and harnesses. This reduces the need for frequent maintenance or replacements, ultimately saving your business money.
Commercial Advantages:
By partnering with Loganmex, you gain a competitive edge in the manufacturing industry. Our solutions contribute to reduced production costs, increased output, and a reputation for reliability. These advantages can help you attract more clients, secure larger contracts, and expand your business.
Types of Cables and Wire Harnesses:
Loganmex offers a wide range of cables and wire harnesses, including but not limited to:
Power cables
Signal cables
Control cables
Ethernet cables
Custom-designed wire harnesses
Manufacturing Industry Benefits:
Manufacturers across various sectors, including automotive, aerospace, electronics, and more, benefit immensely from Loganmex's connectivity solutions. Our products enhance automation, streamline production processes, and improve the overall quality and reliability of manufactured goods. By choosing Loganmex, manufacturers can stay competitive, reduce downtime, and ensure consistent product quality.
In a rapidly evolving manufacturing landscape, wiring and harness solutions from Loganmex offer the reliability and efficiency your business needs to excel. Contact us today to discuss your specific requirements and find out how we can elevate your manufacturing operations to new heights.
Know all our solutions!
Get the best connectivity solutions
for manufacturing equipment.
Do you have doubts or queries?
Contact Us!
Fill up the next form to get more information about our products and services.
Do you need any help?
Frequently asked questions
Manufacturing